2021-04-13
Crystalvue NFC-600 Received FDA 510(K) Clearance
FDA has cleared Crystalvue Automated Portable Retinal Camera NFC-600 for sale in the United States!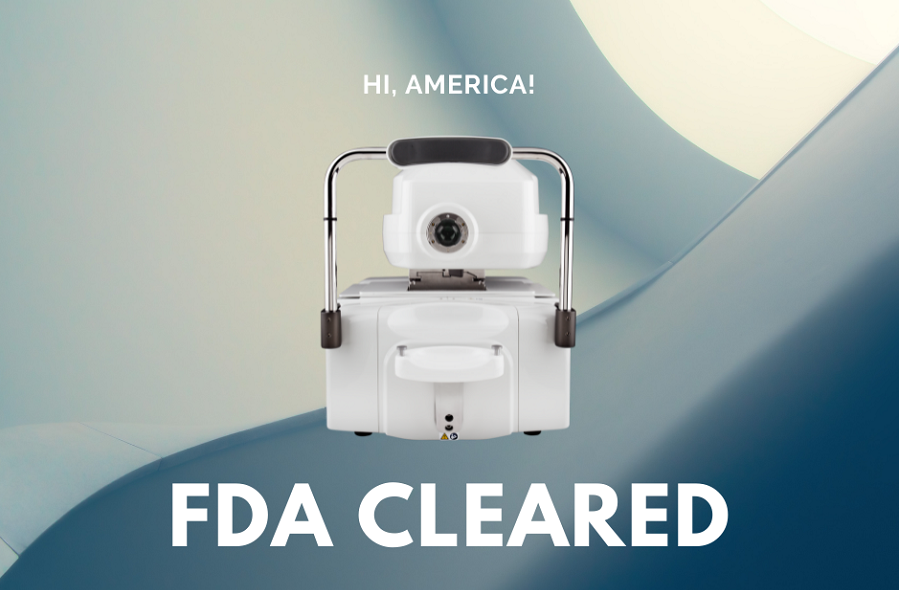 With auto tracking and portability, NFC-600 is designed to be solutions for remote area, mobile health checkup service, AI diagnosis and telemedicine.

Centers for Disease Control and Prevention (CDC) reports shows that 34.2 million people in the US have diabetes (10.5% of the US population), and 88 million people aged 18 years or older have prediabetes (34.5% of the adult US population).
It is crucial for people to do the retinal image checkup regularly to prevent diabetic retinopathy or to detect early symptoms of diabetes.

Crystalvue has been actively expanding the global ophthalmology and internal medicine market, and developing AI diagnostic programs, hoping to improve human health and well-being.