2021-08-23
Crystalvue's Fundus Cameras have been listed as the applicable devices for Acer VeriSee DR
Crystalvue's Automatic Non-Mydriatic Fundus Cameras, both NFC-700 and NFC-600, have been listed as one of the applicable devices for Acer VeriSee DR.
Acer VeriSee DR is an AI-assisted diagnostic software for Diabetic Retinopathy identification. It has recently been approved by Indonesia Ministry of Health, following its medical device clearance gained in Taiwan TFDA and Thailand Government.
With 12MP high resolution and high quality image, and JPEG/ PNG/ DICOM compatible feature, Crystalvue retinal cameras are the ideal partners for not only doctors but also AI diagnostic software.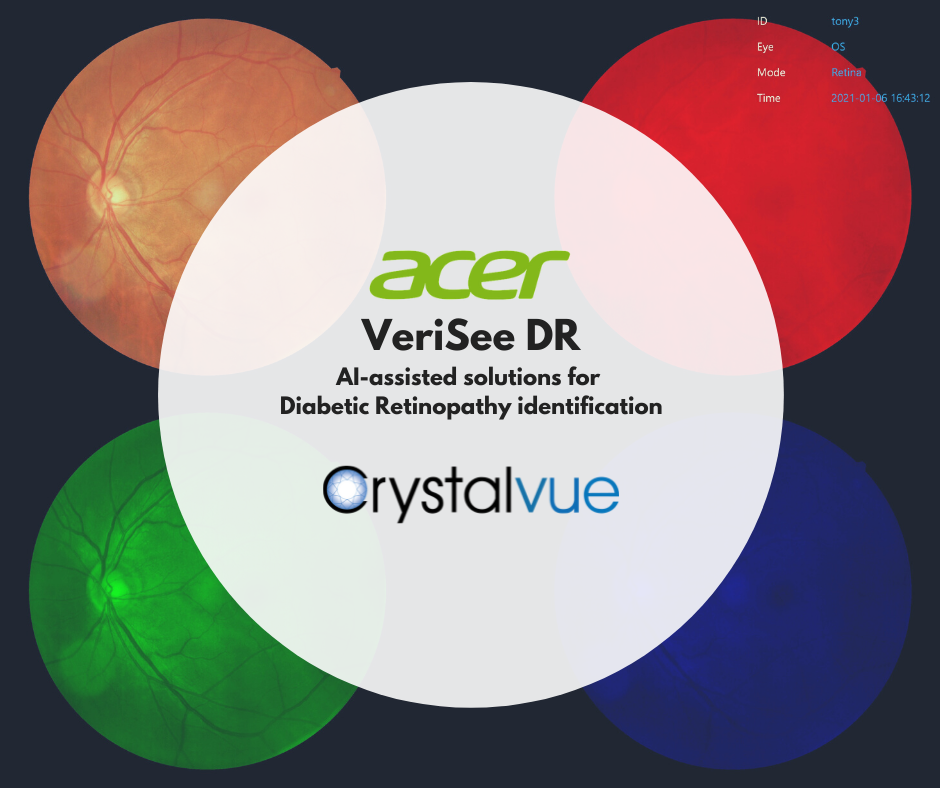 Acer VeriSee DR Information:
https://www.acer-healthcare.com/veriseedr